Frostpunk 7z
TORRENT SUMMARY
Status:
All the torrents in this section have been verified by our verification system

Category:
Games
Size:
4.9 GB in 1 file
Grabbed On:

03-11-2018

from a torrent source
Swarm:
1 Seeds & 0 Peers
Vote:
No votes yet.
DESCRIPTION


TITLE: Frostpunk (2018) (v.1.1.2) [DXVK/Wine]
Genre: STRATEGY
PLATFORM:  LINUX
Developer: 11 bit studios
Publisher: 11 bit studios

ABOUT THE GAME: Frostpunk is a brand-new title from the creators of This War of Mine. It's a society survival game that asks what people are capable of when pushed to the brink of extinction. In an entirely frozen world, people develop steam-powered technology to oppose the overwhelming cold. The city's ruler has to manage both the citizens and the infrastructure they live in. The leader's tactical skills face challenges that will frequently question morality and the basic foundations of what we consider organized society. Optimization and resource management often clash with empathy and thoughtful decision-making. While city and society management will consume most of the ruler's time, at some point exploration of the outside world is necessary to understand its history and present state.

What decisions will you make to ensure the survival of your society? What will you do when pushed to the limit? And...

...who will you become in the process?

MINIMAL SYSTEM REQUIREMENTS:  
OS: Linux, Wine 3.5, wine-staging
Processor: 3.2 GHz Dual Core Processor
Memory: 4 GB RAM
Graphics: GeForce GTX 660, Radeon R7 370 or equivalent with 2 GB of video RAM
Storage: 6 GB available space

How to install:
1. UNRAR/INSTALL
2. Start to run the game from folder file executable or from cmd terminal with "./start".
3. ENJOY AND KEEP SEEDING TO KEEP TORRENT ALIVE! THANKS!
P.S: TESTED ON Arch Linux & Linux Mint 19!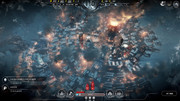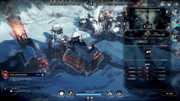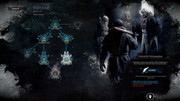 VISITOR COMMENTS (0
)
FILE LIST
Filename
Size
Frostpunk.7z
4.9 GB